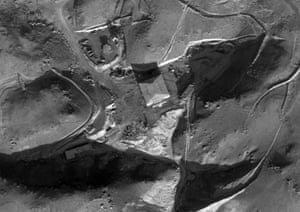 Intelligence minister says attack is a 'clear message' to Iran it won't allow its enemies to acquire nuclear weapons. 
Israel's military has gone public for the first time to confirm a 2007 airstrike on a suspected Syrian nuclear reactor, announcing details of a night-time attack its intelligence minister said provides a clear warning to
Iran
. 
In a secret operation that has been extensively speculated on for a decade,
Israel
said it sent four F-16 fighters hundreds of miles into Syria on 6 September 2007, to bomb the partially completed al-Kubar facility near Deir ez-Zor.