The aim of India-US dialogue is that as India rises and seeks an adaptation of existing rules, it does so in a concerted manner with the US.

UR ties with the US have improved remarkably. The number of dialogues that the two countries are holding — on energy, education, agriculture, health, development, science and technology, environment, trade, defence, counter-terrorism, non-proliferation and high technology — far exceed those with any other country.
The objective is to build Indian sectoral capacities with US technology and know-how, a process that would help India grow and provide the US greater opportunities in an expanding Indian economy.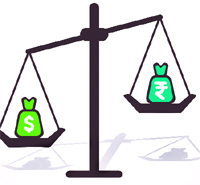 The US position on India's permanent membership of the UN has evolved positively, indicating that the US is inclined to open the strategic space that India claims for itself. The US has also committed itself to promoting India's membership of the existing four non-proliferation regimes.
The US attaches importance to bilateral dialogue on global commons — air, space, sea and cyberspace. The aim is that as India rises and seeks an adaptation of existing rules, it does so in a concerted manner with the US. Freedom of navigation and securing the sea lanes of communication are areas where the US has particular interest in partnering India, given India's dominating position in the Indian Ocean and the steady expansion of its navy.
Cybersecurity is a matter of urgent international attention and India's emergence as a major IT power, along with the vast expansion of its telecommunications network, makes it a partner of choice to establish new rules of the game.
India's defence ties with the US in the last decade signify greater mutual trust. In the last few years, the US has bagged orders worth about $9 billion, but it expects a greater share of defence procurements.
India is holding numerous joint military exercises with the US, especially elaborate naval exercises in the Indian Ocean area. These convey an important strategic message in view of massive trade and energy flows through these waters.
The US has described India as a lynchpin of its rebalancing towards Asia. China's growing muscle-flexing requires the US to strengthen its presence in Asia to give confidence to its allies who may otherwise seek accommodation with China. Because of its attributes, the US clearly sees India as a vital partner in the years ahead.
India, however, is wary of this re-balancing strategy as it doubts the capacity and inclination of the US to contain China beyond a certain point because of the huge economic and financial interdependence between the two countries.